Keynote Speaker:innen & Internationale Symposien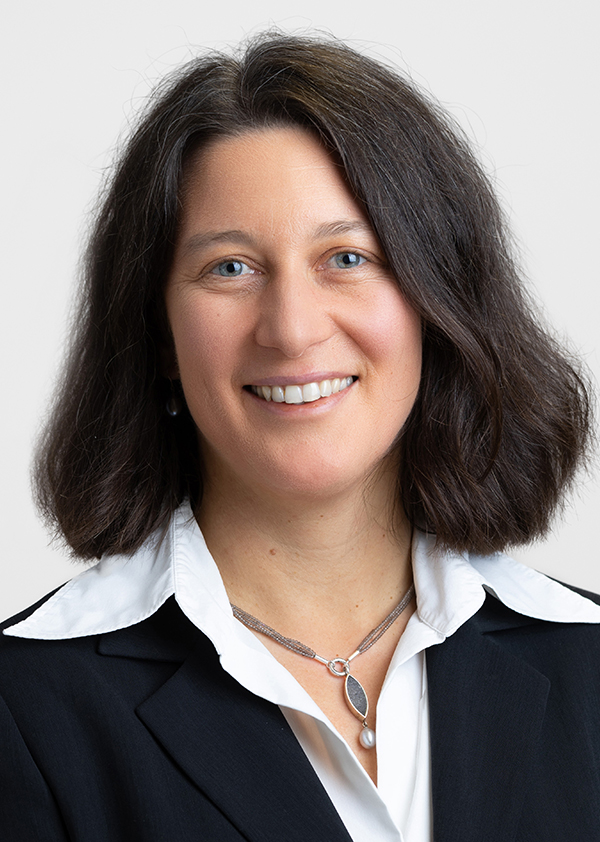 Iris-Tatjana Kolassa
Iris-Tatjana Kolassa ist Professorin für Klinische & Biologische Psychologie an der Universität Ulm. Sie studierte Psychologie an den Universitäten Konstanz und Minneapolis (USA), und promovierte an der Universität Jena. Es folgte eine Postdocphase an der Universität Konstanz, wo sie eine unabhängige DFG Emmy Noether-Nachwuchsgruppe leitete. Zudem war sie in dieser Zeit WIN-Kollegiatin der Heidelberger Akademie der Wissenschaften und Fellow des Zukunftskollegs der Universität Konstanz.
Frau Kolassa forscht transdisziplinär im Bereich der Stress-, Trauma-, Depressions- und Alternsforschung an der Schnittstelle der Klinischen Psychologie zu den Biowissenschaften (Medizin, Biochemie, Toxikologie, Molekularbiologie, Humanbiologie, Ernährungswissenschaften). Mittels eines ERC Consolidator Grants des European Research Councils untersucht sie aktuell die Rolle mitochondrialer Bioenergetik in der Ätiologie und Therapie der Depression, aber auch anderer stress-assoziierter Störungen.
Ihre Forschung wurde durch eine Vielzahl von Preisen ausgezeichnet, darunter den Janet Taylor Spence Award for Transformative Early Career Contributions to Psychological Science der Association for Psychological Science (APS), den DeGPT Förderpreis der Falk-von Reichenbach-Stiftung für herausragende wissenschaftliche Beiträge im Bereich der Psychotraumatologie sowie den Wissenschaftspreis der Stadt Ulm.
Stress und Traumata beeinflussen Körper und Geist – Klinische Psychologie trifft Mitochondrienmedizin
Belastungen durch chronischen, exzessiven und traumatischen Stress kumulieren über die Lebensspanne und erhöhen in einer Dosis-Wirkungs-Beziehung das Risiko für psychische und körperliche Erkrankungen. Insbesondere Kindheitstraumata hinterlassen Spuren im immunmetabolischen Stoffwechsel, die durch eine Veränderung der physiologischen Prägung während der Schwangerschaft bei werdenden Müttern sogar intergenerationale Effekte auf den sich entwickelnden Embryo haben könnten. Auf biomolekularer Ebene führt Stress zu mehr zellulären Schädigungen durch oxidativen Stress und latent erhöhten chronischen Entzündungsprozessen, die letztlich den bioenergetischen Stoffwechsel der Kraftwerke unserer Zellen, den Mitochondrien, beeinflussen. So finden sich bei traumatisierten und depressiven Personen charakteristische Veränderungen in Entzündungsprozessen und im bioenergetischen Stoffwechsel. Die mit zunehmendem Alter generell ansteigenden Entzündungsprozesse im Körper spielen vermutlich eine Rolle im vorzeitigen Beginn altersassoziierter Erkrankungen insbesondere bei chronisch gestressten und traumatisierten Personen. Im Vortrag wird das aktuelle Grundlagenwissen zur Rolle immunmetabolischer Veränderungen bei Stress- und Traumafolgestörungen wie Depression und Posttraumatische Belastungsstörung, aber auch anderen psychischen Erkrankungen, vorgestellt. Auch auf die Rolle von Umweltfaktoren (Schadstoffbelastung, Grünflächen) in der Ätiologie psychischer Erkrankungen in ihrer Relevanz für immunmetabolische Prozess wird kurz eingegangen. Gezielte Lebensstilveränderungen und eine personalisierte Mitochondrienmedizin könnten die psychotherapeutische Behandlung psychischer Störungen unterstützen und zu besseren und nachhaltigeren Behandlungserfolgen führen.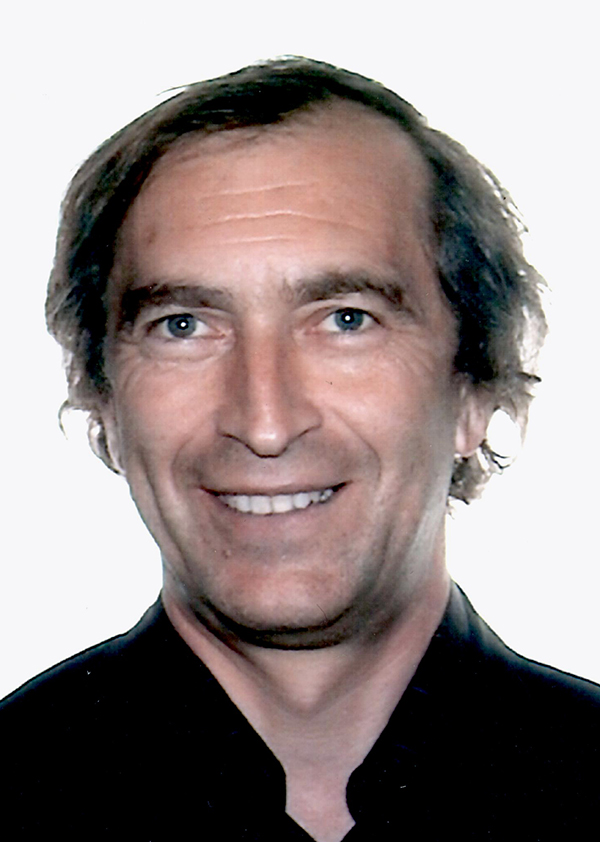 Omer Van den Bergh
Omer Van den Bergh is emeritus professor Health Psychology at the University of Leuven (2018). He obtained a Ph.D. in Psychology at the Laboratory of Experimental Psychology – University of Leuven (1986), followed a research training at the NIMH Center for the Study of Attention and Emotion (Prof. Dr. P.J. Lang) at the University of Florida (1986) and a postgraduate training in cognitive behavior therapy. He is supervisor of the Flemish Association for Behavior therapy. He was visiting professor at Baguio (the Philippines), Lima (Peru) and Rome (Italy). In 2018, he received a Lifetime Achievement Award from the International Society of Behavioral Medicine. He has currently a research affiliation to the Institute of Cognitive Sciences and Technologies (ISTC), a research institute of the National Research Council (CNR) of Italy and is a Mercator Fellow at the DFG (German National Research Foundation).
Omer Van den Bergh is an expert in the broad area of the relationship between health and behavior. Specific key words in his work are symptom perception and (respiratory) psychophysiology in response to stress and aversive somatic experiences. His research involves both normal subjects in laboratory experiments, clinical studies on psychosomatic and pulmonary patients in the university hospital, and field studies on subjective health symptoms. He published over 300 papers and chapters in international journals and books.
See more on http://www.kuleuven.be/wieiswie/nl/person/00005032
Mind the Body: Brain-body interaction during symptom perception
Bodily symptoms are the main reason for consultations in primary and secondary care. However, in one third to half of these consultations, bodily symptoms cannot be linked to objectifiable disease. Bodily symptoms are also highly prevalent in emotional disorders and they are the core of somatic symptom (DSM-V) and bodily distress disorder (ICD-11).
My talk will take you on an experimental journey in which somatic sensations are induced and their correspondence with self-reported symptoms is systematically investigated in order to reveal when and why bodily symptoms may (or may not) be closely related to input from somatic dysfunction. This evidence prompts a new way to understand symptom perception. Much as in visual perception, symptom perception is conceived of as a dynamic constructive process balancing afferent peripheral input and information generated by the brain. Under some conditions, the eventual percept of a symptom closely reflects the afferent input, while in other conditions it may more closely reflect (implicit) prior expectations. In both cases, however, symptoms rely on the same constructive mechanisms and have the same phenomenal quality of "trueness". This view suggests that current clinical interventions in somatization should broaden their scope. Rather than mainly focusing on treating symptom-related distress (worrying, rumination, attentional and interpretation biases), interventions are needed that may change the perceptual processes themselves.
Internationales Symposium
Transdiagnostic perspectives of psychopathology from a (neuro-)scientific perspective
(Leitthema: Grundlagen verstehen)
Prof. Dr. Omer Van den Bergh | Leuven, Belgien
Prof. Dr. Julian Thayer | Irvine, USA
Prof. Dr. Christina Ottaviani | Rom, Italien
Discussants: Prof. Dr. Alfons Hamm und Prof. Dr. Michael Witthöft
Transdiagnostic perspectives of psychopathology from a (neuro-)scientific perspective (Leitthema: Grundlagen verstehen)
Chair: Jan Richter
University of Hildesheim
Traditional concepts of nosology emphasizes the existence of distinct mental disorders based on clinical consensu about observations of subjective symptom reports by the patients, observable behavioral clusters, and associated features. However, these diagnoses can be seen as theoretical constructs and it remains unclear whether the diagnostic constructs refers to some real illness. The existing procedure in the classification systems traditionally aims to ensure diagnostic reliability. However, to date, it has not been possible to also ensure diagnostic validity. The a) polythetic and b) overlapping criteria of the diagnostic rubrics impede convergent and discriminant validity resulting in large heterogenity between patients with the same diagnoses but also a large amount of comorbidity between mental disorders. These weaknesses of traditional nosology have so far made it difficult to find the mechanisms underlying the disorders' etiology and maintenance. In fact, no risk factor could be identified specifically relevant to the development of a specific disorder. In contrast, experimental biological-based research target to identify those mechanisms and correlates for dysfunctional biopsychologcal processing that leads to specifc symptoms of psychopathology. It is emphasized that subjective experienced symptoms can result from a variety of different process disruptions. In addition, the same disruptions in biopsychological processes can equally lead to symptoms that we today assign to different disorder categories. In this symposium, we want to use current research findings and innovative models to discuss new ways of conceptualizing psychopathological phenomena from a transdiagnostic perspective. We are very pleased that we were able to win over the renowned international experts Christina Ottaviani, Julian Thayer and Omer Van den Bergh. We are also pleased that after the impulse lectures , together with the discussants Alfons Hamm (University of Greifswald) and Michael Witthöft (University of Mainz), we will shed light on the possibilities but also on the existing limits of progress.
---
Understanding dispositional negativity as a broad dimension of psychopathology
Omer Van den Bergh
Health Psychology, University of Leuven, Belgium
While there is growing consensus that categorical models of psychopathology and psychiatric disorders have little empirical ground, a transdiagnostic approach creates new challenges. For example, one question is how to parsimoniously model the observed variation in psychopathology using a limited number of (hierarchically arranged) dimensions. Another question is how to under­stand the critical processes involved in these transdiagnostic dimensions. A typical response to the latter question is to sort an array of empirically associated clinical characteristics into a framework providing a coherent overview. For example, the dimension "dispositional negativity" (or neuroticism) is associated with a large number of transdiagnostic clinical characteristics, such as repetitive negative thinking, reduced autobiographical memory specificity, compromised fear learning, etc.. However, investigating them in separate research lines does not make clear why and how these separate processes relate to this transdiagnostic dimension. Taking a more radical functional perspective, we suggest that dispositional negativity can be understood as a pervasive processing heuristic of the brain representing a "better safe than sorry"-strategy. This strategy implies that information processing tends to be low in sensory-perceptual detail, allowing threat-related categorical priors to dominate conscious experience. We suggest that the phenomenal difference of associated clinical characteristics results from applying this general processing heuristic to different content rather than from different processes. Considering this underlying processing heuristic in the brain may deepen our understanding in a more parsimoniousway and suggest new treatment approaches.
---
Heart Rate Variability as a Transdiagnostic Marker of Psychopathology
Julian F. Thayer, PhD
University of California, Irvine and The Ohio State University
The Research Domain Criteria (RDoC), was developed by the National Institute of Mental Health as a neuroscience-informed alternative to traditional psychiatric nosology. Although RDoC is often presented as a new approach, a dimensional view of psychopathology predates RDoc and can be found in the functional psychopathology literature and within psychophysiology. In this talk, I briefly review the history and emergence of physiologically-informed dimensional trait models of psychopathology. Based on extensive literature I will provide evidence for the idea that vagally-mediated heart rate variability (vmHRV) may be a transdiagnostic biomarker of psychopathology. Drawing on the work on a general p-factor of psychopathology I will show how vmHRV maps onto several aspects of this unifying p-factor model. Thus, it is proposed that vmHRV can be viewed as an autonomic, transdiagnostic biomarker of mental illness.
---
The transdiagnostic value of perseverative cognition: A precision-based framework
Cristina Ottaviani and Martino Schettino
Department of Psychology, Sapienza University of Rome, Rome, Italy and IRCCS Santa Lucia Foundation, Rome, Italy
The concept of precision medicine is gradually expanding in psychiatry, with the aim to reduce the gap between scientific innovation and clinical application. Growing evidence suggests that perseverative cognition, a form of cognition characterized by repetitive, intrusive, and uncontrollable thoughts, is a transdiagnostic risk factor for different psychiatric disorders. Although perseverative cognition characterizes both hypo-motivational (e.g., depression) and hyper-motivational (e.g., addiction) disorders, it has been almost exclusively studied within the context of the negative valence systems and only anecdotal evidence exists about its effects on reward processing. Here, a series of studies will be presented, characterized by the overall objective of identifying positive and negative reinforcers responsible for the maintenance of perseverative cognition. To do so, multiple levels of complexity, from brain functions to the integration of autonomic, affective, and cognitive processes, will be considered. In particular, the presentation will focus on two studies combining laboratory-based, magnetic resonance spectroscopy, computational and ecological assessments. Results support the view of intrusive thinking as a "better safe than sorry" strategy that aims to avoid the transition from a relaxed state to a s spike of autonomic activation. The discussion will stress the importance of harnessing neurobiological scientific advances to select treatment options with the greatest likelihood of success.
Sigal Zilcha-Mano
Dr. Zilcha-Mano is a licensed clinical psychologist and a Professor of Clinical Psychology and heads the Psychotherapy Research Lab in the Department of Psychology, University of Haifa. She is Associate Editor of the Journal of Consulting and Clinical Psychology, and on the editorial board of eight other journals.
Dr. Zilcha-Mano is the recipient of several career awards, including the International Society for Psychotherapy Research Outstanding Early Career Achievement Award, the American Psychological Foundation's 2019 Division 29 Early Career Award, the International Society for the Exploration of Psychotherapy Integration New Researcher Award, and the Dusty and Ettie Miller Fellowship for Outstanding Young Scholars. She has received 25 research grants to support her work, including grants from the Israel Science Foundation, The U.S.-Israel Binational Science Foundation, and the MIT-Israel Zuckerman. Dr. Zilcha-Mano has published about 150 peer reviewed papers in the past 10 years focusing on psychotherapy research and mechanisms of change in leading journals in these fields.
Individual-specific mechanisms of change in the progress toward personalized treatments: The synergic effects of trait-like and state-like components
Mechanisms of change in psychotherapy are a black box that currently work for about half the patients. Research has failed to produce consistent findings, even concerning factors about which theoretical models and decades of clinical experience agree that are important for treatment success. In this talk, I propose that almost any construct in psychotherapy research can be disentangled into two distinct components, state-like and trait-like, each playing an important role in putting together the pieces needed to understand what drives therapeutic change. Trait-like aspects are stable over time whereas state-like aspects are dynamic. The latter can be translated into effective treatment targets. The state-like vs. trait-like distinction explains why past research, which conflated the two, has produced conflicting results, and predicts the conditions under which consistent results can be obtained. To illustrate, I will use several examples, including the therapeutic alliance, expectancy, and insight. Next, I will demonstrate how the synergic effects of the trait-like and the state-like components may serve as a golden path to personalized treatment, using examples from the therapeutic alliance, reward system, amygdala activation, and hippocampal volume in psychotherapy. The talk is based on recent findings from diverse populations and approaches to measuring change in psychotherapy: self-report measures, behavioral coding systems, clinical interviews, motion and acoustic parameters, hormonal measures, and brain imaging data.
Wolfgang Lutz
Prof. Dr. Lutz ist Leiter der Abteilung für Klinische Psychologie und Psychotherapie, der Poliklinischen Psychotherapieambulanz und der Postgradualen Weiterbildung "Psychologische Psychotherapie" an der Universität Trier. Er hat in dem Feld der Psychotherapieforschung über 300 Arbeiten (Artikel, Buchkapitel, Bücher) veröffentlicht zu den Themen Psychotherapieergebnis- und Prozessforschung mit den Schwerpunkten Evaluation und Qualitätssicherung, kontinuierliche und diskontinuierliche Therapieverläufe, psychotherapeutische Mikrostrategien sowie die evidenzgestützte Personalisierung von Diagnose und Behandlung depressiver Störungen und Angststörungen. Wolfgang Lutz ist Präsident der Society for Psychotherapy Research (SPR) und (Past)Editor, Mit-Herausgeber und im Herausgeberbeirat zahlreicher Fachzeitschriften (u.a. Clinical Psychological Science, Psychotherapy Research, Cognitive Therapy and Research, Psychotherapy, Journal of Psychotherapy Integration und Psychotherapie, Psychosomatik und Medizinische Psychologie). Weiterhin wurde er von der Association for Psychological Science (APS) als "distinguished researcher and leader in the field of psychological science" geehrt und ist Mit-Herausgeber der neuen Auflage des seit fünfzig Jahren zentralen Standardwerkes der Psychotherapieforschung, dem "Bergin and Garfield's Handbook of Psychotherapy and Behavior Change".
Ein optimistischer Blick auf die Zukunft der Psychotherapie: evidenzbasiert und personalisiert
Psychotherapie ist eine wirksame Behandlung bei psychischen Störungen über die gesamte Lebensspanne hinweg und häufig psychopharmakologischen Interventionen überlegen. Der Vielzahl unterschiedlicher psychotherapeutischer Verfahren steht allerdings nur eine geringe differentielle Evidenz gegenüber. Ein wichtiges Ziel der Psychotherapie und Psychotherapieforschung sollte daher darin bestehen, insbesondere die Behandlung jener Patient:innen in der Praxis zu verbessern, die aus Psychotherapie zunächst keinen Nutzen ziehen. Dazu ist eine Entwicklung hin zu einer Patient:innen- und Erfolgsorientierung in der Psychotherapie und Psychotherapieforschung nötig sowie deren personalisierte Anwendung in der Praxis. Diese Entwicklung impliziert Fragen wie: Welche therapeutische Strategie ist für welche:n Patient:in am erfolgversprechendsten? Wie können therapeutische Strategien optimal im Laufe der Behandlung an die Bedürfnisse der Patient:innen angepasst werden, insbesondere für Patient:innen mit einem Risikoverlauf? In dem Keynote-Vortrag werden aktuelle und innovative Entwicklungen zu einer evidenzbasierten und personalisierten Psychotherapie(forschung) über die gesamte Lebensspanne vorgestellt sowie Implikationen für die klinische Praxis und die (zukünftige) psychotherapeutische Aus- und Weiterbildung aufgezeigt.
Internationales Symposium
Improving outcome of psychotherapy by personalization (Leitthema: Interventionen personalisieren)
Symposium 1

Prof. Dr. Pim Cuijpers | Amsterdam, Niederlande
Prof. Dr. Kim de Jong | Leiden, Niederlande
Discussants: Prof. Dr. Sigal Zilcha-Mano und Prof. Dr. Julian Rubel


Symposium 2

Dr. Harriëtte Riese | Groningen, Niederlande
Prof. Dr. Michael Barkham | Sheffield, England
Discussants: Prof. Dr. Wolfgang Lutz und Dr. Tim Kaiser
Improving outcome of psychotherapy by personalization (Leitthema: Interventionen personalisieren)
An invited international double symposium: Improving outcome of psychotherapy by personalization?
Psychotherapy Congress, Berlin, May 2023
Talks
Symposium 1

Prof. Dr. Pim Cuijpers
Prof. Dr. Kim de Jong
Discussants: Prof. Dr. Sigal Zilcha-Mano und Prof. Dr. Julian Rubel

Symposium 2

Dr. Harriëtte Riese
Prof. Dr. Michael Barkham
Discussants: Prof. Dr. Wolfgang Lutz und Dr. Tim Kaiser
Several psychological treatments have shown their efficacy and effectiveness in randomized controlled trials and routine care settings, respectively. Still, up to 40-50% of patients do not benefit or even deteriorate. Optimizing the fit between the offered interventions and the individual patient (i.e., treatment personalization) has been identified in recent years as a promising route to a further enhancement of psychotherapy outcome. Diverse approaches and methodologies ranging from big data and machine-learning algorithms to intensive longitudinal N=1 designs have been employed to support data-informed decision-making for an individual patient. Reflecting this diversity, in this double symposium four international experts present their vision of how personalized psychotherapy research can help to improve psychotherapy. Pim Cuijpers starts with an introduction into personalized treatment selection in depression and how meta-analytic techniques (especially individual patient data meta-analyses) can help to answer the question of what works for whom. In the second talk, Kim de Jong focuses on the use of session-by-session assessments (i.e., routine outcome monitoring) and feedback for a continuous adaptation of treatments to the needs of the respective patient. In the second symposium, Harriëtte Riese talks about more intensive longitudinal assessments of personalized questions about affect, cognitions, behaviour, and context as well as their use to enhance case conceptualizations and treatment planning. Last, Michael Barkham will provide a broader reflection about the definition of psychotherapy personalization and associated potentials and challenges for delivery, research designs and communication, as well as dissemination. The double symposium is complemented by a general discussion about psychotherapy personalization with the four panelists, the four discussants, and the audience.
---
Personalized psychotherapies for depression: The contribution of meta-analytic research
Pim Cuijpers, Professor of Clinical Psychology
Department of Clinical, Neuro and Developmental Psychology, Vrije Universiteit Amsterdam and WHO Collaborating Centre for Research and Dissemination of Psychological Interventions, Vrije Universiteit Amsterdam
There are several treatments of depression, including psychological and pharmacological interventions, but none of these has been proven to be more effective than others. And although we have all these different effective interventions, hardly anything is known about what works for whom. One important reason is that randomized controlled trials are typically designed to examine whether an intervention is effective, and they do not have the statistical power to examine for whom an intervention is more effective than others. Meta-analytic research can help with that. Conventional meta-analytic studies have resulted in some preliminary knowledge on who benefits from which treatment. But the best knowledge comes from 'individual patient data' (IPD) meta-analyses, in which the primary data of trials are pooled into one big dataset. This solves the issue of low power and allows to examine who benefits more or less from a treatment. In this presentation I will give an overview of what IPD meta-analyses have found until now about personalizing therapies.
---
The promise of personalized self-monitoring for psychotherapy
Harriëtte Riese, Associate Professor
University of Groningen, University Medical Center Groningen, Department of Psychiatry, Groningen, The Netherlands
There is a need to improve the effectiveness of treatments for psychopathology, possibly through innovations in treatment personalization. The Lancet-World Psychiatric Association Commission has urged for united action to increase the efficacy of treatments for depression (Herrman et al., 2022). In their recommendations, they mentioned the urgency to "develop a collaborative and multidisciplinary approach to reduce the burden of depression". In psychotherapeutic treatments, this could potentially be achieved by supporting case-conceptualization with the experience sampling methodology (ESM). ESM is a scientific method designed for data collection, which shows great promise to become a useful tool in psychotherapy. It involves repeated daily sampling (e.g., for weeks) of momentary affect, cognitions, behavior, or (social) context variables by clients on their smartphones. The Therap-i RCT study tests the efficacy of a personalized ESM diary and feedback module integrated into outpatient psychotherapeutic depression treatment on its ability to; decrease depressive symptoms, improve general functioning, therapeutic working alliance, and illness perception. Based on this and other research on the needs of clients and clinicians, the transdiagnostic Personalized Treatment by Real-time Assessment (PETRA) tool was developed. This ESM-tool has been integrated into electronic health record systems to ensure ease of use and sustainable integration into clinical care, while adhering to privacy regulations. The clinical effectiveness of integrating personalized ESM diaries into care through PETRA, however, requires further research. A detailed exploration of the difficulties and possibilities for self-monitoring with personalised ESM for psychotherapy will be given.
---
Personalization: Definitions, delivery, designs, detection, and dissemination
Professor Michael Barkham
University of Sheffield
In recent years, there has been increased research activity addressing the theme of 'personalisation' of therapy in an attempt to deliver on Gordon Paul's (1967) litany: "What treatment, by whom, is most effective for this individual with that specific problem, and under which set of circumstances, and how does it come about?". Such activity is reorienting the field of psychological therapies away from a focus on treatment comparisons per se towards better matching and utilisation of existing treatments and resources to meet patient needs. However, key methodological issues exist, informed by psychological therapies outcome research in general, that need to be considered. First, definitions: a clearer use of terminology in the field would be beneficial as different terms carry differing expectations for patients and reduce research specificity. Second, delivery: manifestations of personalisation across the range from the application of machine learning to advanced clinical skills need to be considered that lead to a realistic impact for patients within any given context comprising finite resources. Third, designs: a strategy is required for utilising large N studies but also with the necessary rigour of trials methodology so as to maximise the scientific underpinnings. Fourth, detection: the nature of findings will invariably yield smaller effects and the scientific community needs to readjust expectations in order that such effects are valued. Fifth, dissemination: the resulting clinical actions need to reach across the range of socioeconomic and cultural diversity as well as being potentially scalable at a population health level. Each of these elements is expanded on to highlight both the problems and potential for the field.
Susan D. Clayton
Susan D. Clayton
Whitmore-Williams Professor of Psychology
http://discover.wooster.edu/sclayton/
The College of Wooster, Department of Psychology, 930 College Mall, Wooster, OH 44691
(330) 263-2565 (phone) (330) 263-2276 (FAX)
e-mail: sclayton@wooster.edu
Educational background
B.A. Carleton College, 1982 magna cum laude with distinction in psychology
M.S. Yale University, 1984, Ph.D. Yale University, 1987 in social psychology
Employment history
2004- Professor of psychology, The College of Wooster
1997- 2004 Associate professor of psychology, The College of Wooster
1992-1997 Assistant professor of psychology, The College of Wooster
1989-1992 Assistant professor of psychology, Allegheny College
1987-1989 Assistant professor of psychology, Tufts University
Other professional positions
2021-22 Fellow, Paris Institute for Advanced Study
2021 Visiting researcher, Fondation Maison des Sciences de l'Homme, Paris
2016 Visiting Scholar, Centre d'Ecologie et des Sciences de la Conversation (CESCO), Paris, France
2011- Fellow, Institute for Human-Animal Connection, University of Denver Graduate School of Social Work
2006-2007 Visiting Research Associate, Oberlin College Environmental Studies Department
2001-2002 Visiting Scholar, University of Massachusetts, Boston, School of Natural Resources
1997 Visiting Research Fellow, University of Kent, Canterbury, UK
1991 Visiting Research Associate, Oberlin College Psychology Department
Selected Publications
Books
Clayton, S., & Manning, C. (2018, Eds.). Psychology and climate change: Human perceptions, impacts, and responses. San Diego, CA: Elsevier.
Clayton, S., & Myers, G. (2015). Conservation psychology: Understanding and promoting human care for nature (2nd ed.). Oxford, UK: Wiley-Blackwell.
Clayton, S. (2012, Ed.) Handbook of environmental and conservation psychology. New York: Oxford University Press.
Clayton, S., & Myers, G. (2009). Conservation psychology: Understanding and promoting human care for nature. Oxford, UK: Blackwell.
Clayton, S., & Opotow, S. (2003, Eds.) Identity and the natural environment. Cambridge, MA: MIT Press.
Recent book chapters and articles
1. Harper, S., Cunsolo, A., & Clayton, S. (2022). Including mental health as part of climate change impacts and adaptation assessment: A critical advance in IPCC AR6. PLOS Climate, 1(5): e0000033. https://doi.org/10.1371/journal.pclm.0000033
2. Colléony, Shwartz, & Clayton (2022). Impacts of nature deprivations during the COVID-19 pandemic: A pre-post comparison. Biological Conservation.
3. Schwartz, S., Benoit, L., Clayton, S., Parnes, M., Swenson, L., & Lowe, S. (2022). Climate change anxiety and mental health: Environmental activism as buffer. Current Psychology, https://doi.org/10.1007/s12144-022-02735-6
4. Bratu, A., et al. (2022). The 2021 Western North America heat dome increased climate change anxiety among British Columbians: Results from a natural experiment. Journal of Climate Change and Health, in press.
5. Larson, B., Fischer, R., & Clayton, S. (2022). Should we connect children to nature in the Anthropocene? People and Nature. DOI: 10.1002/pan3.10267
6. Charlson, F., et al. (2021). Global priorities for climate change and mental health research. Environment International. https://doi.org/10.1016/j.envint.2021.106984
7. Hickman, C., Marks, E., Pihkala, P., Clayton, S., Lewandowski, E. Mayall, E., van Susteren, L. (2021). A global survey of climate anxiety in children and young people and their beliefs about government responses to climate change. Lancet Planetary Health.
8. Clayton, S. (2021). Environment, identity, and response to polluted landscapes. Sustainability. (special issue on Views of Self and Nature)
9. Balmford, A., Bradbury, R. B., Bauer, J. M., Broad, S., Burgess, G., Burgman, M., Byerly, H., Clayton, S.,… & Nielsen, K. S. (2021). Making more effective use of human behavioural science in conservation interventions. Biological Conservation, 261, 109256. https://doi.org/10.1016/j.biocon.2021.109256
10. Nielsen, K., Marteau, T., Bauer, J., Bradbury, R., Broad, S., Burgess, G., Burgman, M., Byerly, H., Clayton, S., Espelosin, D., Ferraro P., Fisher, B., Garnett, E., Jones, J., Otieno, M., Polasky, S., Ricketts, T., Trevelyan, R., van der Linden, S., Verissimo, D., & Balmford, A. (2021). Biodiversity conservation as a promising frontier for behavioral science. Nature Human Behavior. https://doi.org/10.1038/s41562-021-01109-5
11. Tam, K.-P., Leung, A., & Clayton, S. (2021). Research on climate change in social psychology publications: A systematic review. Asian Journal of Social Psychology, 24, 117-143.
12. Clayton, S., Czellar, S., Nartova-Bochaver, S., Skibins, J., Salazar, G., Tseng, Y.-C., Irkhin, B., & Monge-Rodriguez, F. (2021). Cross-cultural validation of a revised Environmental Identity scale. Sustainability, 13, 2387. https://doi.org/10.3390/su13042387 [special issue on Exploring Global Environmentalism: Environmental Identity, Belief, and Pro-environmental Behaviors]
13. Pearson, A., Tsai, C., & Clayton, S. (2021). Ethics, morality, and the psychology of climate justice. Current Opinion in Psychology [special issue on the psychology of climate change]
14. Clayton, S. (2021). Climate change and mental health. Current Environmental Health Reports. https://doi.org/10.1007/s40572-020-00303-3
15. Baker, C., Clayton, S., & Bragg, E. (2020). Educating for resilience: Parent and teacher perceptions of children's emotional needs in response to climate change. Environmental Education Research.
16. Clayton, S. (2020). Climate anxiety: Psychological responses to climate change. Journal of Anxiety Disorders, 74.
17. Clayton, S. (2020). The insidious impacts of climate change: Mood, mental health, and psychosocial well-being. OneEarth, 2, 530-531.
18. Clayton, S., & Karazsia, B. (2020). Development and validation of a measure of climate change anxiety. Journal of Environmental Psychology, 69.
Recent professional activities
Editor, Cambridge Elements series in Applied Social Psychology
Lead author, 6th report of the Intergovernmental Panel on Climate Change, 2019-2022
Member-at-large, American Psychological Association Board of Directors, 2019-2022
Awards and honorary fellowships
Recipient of the 2018 Distinguished Service award from the Society for the Psychological Study of Social Issues
Recipient of the 2004 Distinguished Publication Award from the Association for Women in Psychology for Crosby, Iyer, Clayton, & Downing, 2003.
Recipient of the 1993 Outstanding Book award from the Gustavus Myers Center for the Study of Human Rights in the United States for Justice, gender, and affirmative action (Clayton & Crosby, 1993)
Fellow, Society for the Psychological Study of Social Issues, Society for Personality and Social Psychology, Society for Population and Environmental Psychology, American Psychological Association; International Association for Applied Psychology
Climate change and psychological wellbeing: Impacts and resilience
There is increased recognition that climate change is a topic of psychological relevance. It is affecting human wellbeing at multiple levels, and behavioral changes will be necessary both to mitigate and to adapt. This presentation will describe the psychological impacts, on mental health and on wellbeing more broadly. It will focus on climate change anxiety, exploring the predictors and the consequences of this emotional response fo climate change. Finally, I will discuss ways to promote resilience at both an individual and a societal level.
©Karl Lauterbach BMG / Thomas Ecke
Karl Lauterbach
Bundesgesundheitsminister
Verantwortung übernehmen – Psychotherapie(forschung) in Krisenzeiten
Verantwortung übernehmen - Psychotherapie(forschung) in Krisenzeiten
Wie können wir im Kontext der Klimakrise Verantwortung übernehmen?
Empowerment von Praktiker:innen und Wissenschaftler:innen

Prof. Dr. Julia Asbrand: Professorin für Klinische Psychologie des Kindes- und Jugendalters
Dipl.-Psych. Lea Dohm: Mitinitiatorin der "Psychologists and Psychotherapists for Future", approbierte Psychotherapeutin
Dr. med. Martin Herrmann: 1. Vorsitzender Deutsche Allianz Klimawandel und Gesundheit (KLUG)
Dipl.-Psych. Sabine Maur: Präsidentin der Landespsychotherapeutenkammer Rheinland-Pfalz (LPK RLP)

Prof. Dr. Gerhard Reese: Umweltpsychologe, Sprecher der DGPs Task Force Mensch, Klima, Nachhaltigkeit

Prof. Dr. Martin Stellpflug: Professor für Gesundheitsrecht und Ethik, Fachanwalt für Medizinrecht und Sozialrecht
Moderation: Prof. Gert Scobel (eingeladen) & Prof. Dr. Eva-Lotta Brakemeier